Frugal Fall Date Night Ideas
The scent of pumpkin spice is in the air, which tells us that fall is right around the corner. This also means it's time to suggest some budget-friendly fall date night activities.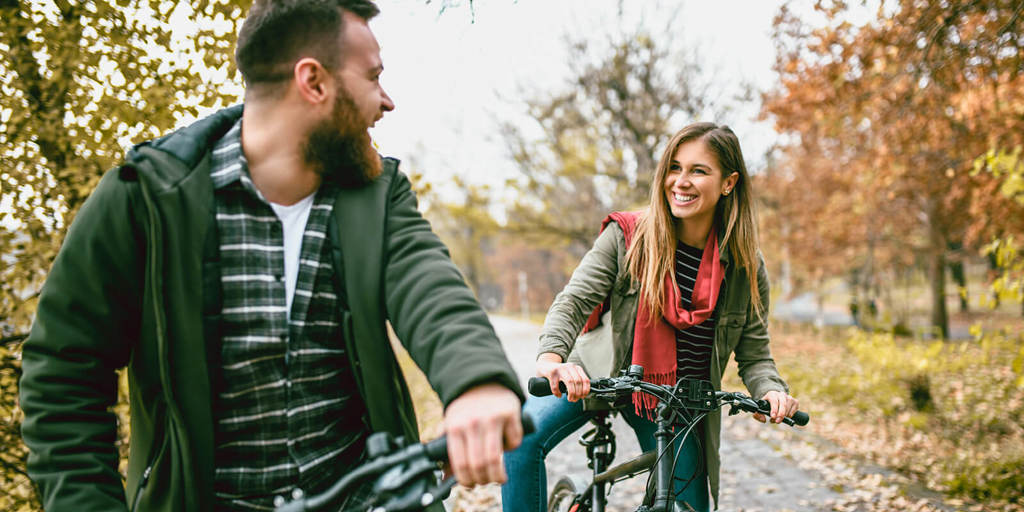 If you are trying to stick to a budget, coming up with low-to-no-cost date ideas can be challenging. While we are not love experts, we are a go-to source for budgeting. Thus, we have compiled a list of several date-night ideas you can do with your partner this fall.
Pick and decorate pumpkins. Head to a local orchard and pick out your favorite pumpkins. You can carve or decorate them depending on your craftiness level. If you are competitive, turn it into a friendly competition where the best design wins a prize of your choosing.
Watch scary movies. Especially around Halloween, fall is the time for scary movies. Pick your favorite scary movies, settle into the couch and snuggle up with some popcorn and snacks. You could also do a scary movie marathon where you choose a handful of movies and watch them one after the other.
Make a fire. Crisp fall evenings are perfect for a fire outside. Whether it's a large bonfire or something smaller on a patio, the warm light and smoky fragrance create an aura of romance that adds to any date night.
Stargaze. While you're enjoying the outdoors, look up to see if there are any stars. If it's cloudy, pick another day to throw a blanket outside and stare up at the sky together. You could even research and search the sky for constellations.
Volunteer. We love volunteering here at Members 1st because we know our communities are stronger when we come together as one. We highly recommend volunteering for one of the many incredible local nonprofit organizations in your area.
Go on a picnic. Pack up a basket with your favorite foods and snacks and find a park with a scenic view. Consider looking into the best places and times to view Pennsylvania's fall foliage. Remember to keep your cell phones tucked away so you can entirely focus on one another and the view around you.
Take a bike ride. The changing of the seasons brings incredible autumn colors to our mountains. Rent bikes or ride your own through your local neighborhood or on the many rails to trails in Central Pennsylvania to appreciate the fall foliage.
Attend a high school football game. Tickets for football games are pretty expensive, but tickets for high school games are much more reasonable. You will still enjoy the spirit of the game—even if you don't know anyone on the team—as parents generally cheer a lot louder than regular fans.
Play board games. Most homes have board games, but how often do they get used? Dust off those games and make it a fun (and potentially competitive) date night inside. Consider asking your date to bring their favorite games and you bring yours for a fun nostalgic game night.
Visit a farmer's market. You don't have to buy something from every stand to enjoy a farmer's market. Stroll the vendors and enjoy the sights and the smells. Bring just enough money to share a dessert with your date.
Eat dinner by candlelight. Whether you're having something extravagant or simple, turn off the lights in the room where you're eating and dine by candlelight instead. Go shopping for ingredients together and tag-team making dinner—it will be fun to work together and enjoy the meal.
Download a PDF of our frugal fall date night ideas. 
Fall is the perfect time to become a part of our Members 1st FaM1ly. Become a member and transfer your Visa balance today. With an introductory balance transfer rate of 0.00% for the first 12 months, you'll be able to lower your balance and focus on practicing those budget-friendly activities. In addition to our other Visa credit cards that you can compare here, we also offer top-notch customer service and personalized care through our concierge service.