6 Personal Loan Uses This Summer
What are your summer plans? Trips, activities and projects on your summer bucket list all have price tags. While this can be an expensive season, a personal loan could help make this your most memorable summer yet.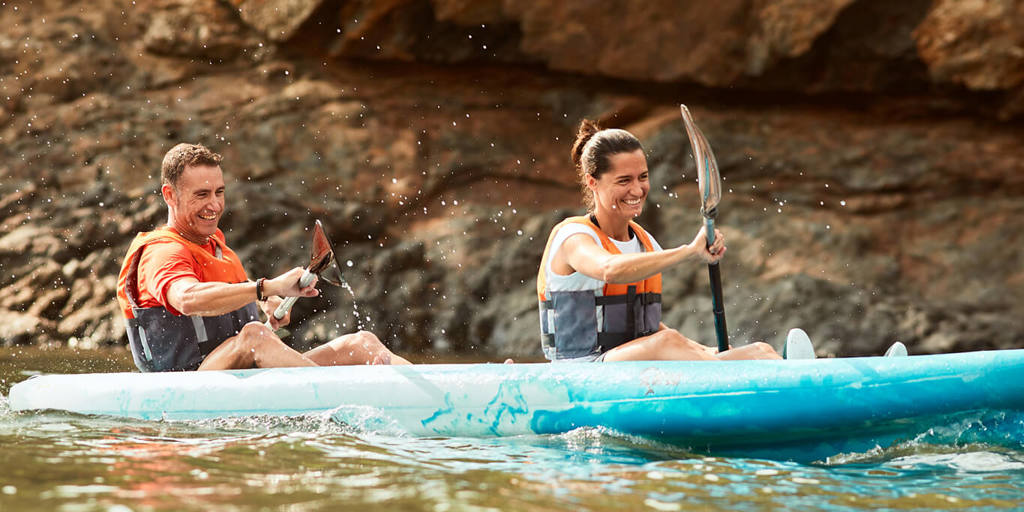 Here are six ways you can finance your summer fun with a personal loan:
Take your dream vacation. After a year plus staying indoors or close-to-home, consider planning a getaway with close friends or family. The more travelers on your trip, the higher the cost—but don't let that deter you. You deserve your dream vacation and a chance to reset and recharge. A personal loan can fund your getaway trip.


Add a fun vehicle to your fleet. What could make your summer even more memorable? Buy an ATV, RV, kayak, boat or even a jet ski. While rentals are an option, purchasing your vehicle could save you money long-term, and you won't have to return it! Use a personal loan to fund this one-time major purchase and enjoy it all season long.


Consolidate your debt. Keeping up with multiple high-interest loans and credit card payments can be a challenge. A personal loan could consolidate all your debt into one, predictable, manageable payment. This helps you knock out your debt faster and gives you more peace of mind so you can enjoy your summer.


Fund a major milestone. Buying a home, tying the knot and having children are all exciting yet expensive milestones that can take place during the summer. Don't let these life events bury you in debt. Take out a personal loan to fund moving, a wedding or new baby expenses.


Improve your home. Prepare for your warm-weather get-togethers by updating your kitchen, deck or adding a pool. Consider replacing your roof, siding or aging appliances like air conditioner units, washers, dryers or refrigerators. A personal loan can fund any of these home renovations and more!


Fund medical expenses. Have you delayed major medical procedures because your health insurance plan does not cover them? Consider funding elective, dental or alternative care options with a personal loan. Additionally, this loan can help with expensive hospital fees.
Get the financial freedom you need to have an amazing summer! Apply for a fixed-rate personal loan to fit your budget and fund your seasonal adventures and projects. Fast and flexible, this loan offers one single low-interest monthly payment to help you manage your debt and get you on the fast track to financial health.
Have questions? As a member, you have access to a personal concierge—your go-to for help setting and achieving your financial goals. It's their full-time job to help you navigate the details of spending, saving, and planning for the future. Best of all, they're here whenever you need them.